Every family can look back on special moments in their past, important events that shape their history and become topics for conversation at every family gathering. For some families, these events not only give them something to talk about, but they also set the family on a new journey that takes them to places they never dreamed of. The Christopher Radko family has one of these incredible stories.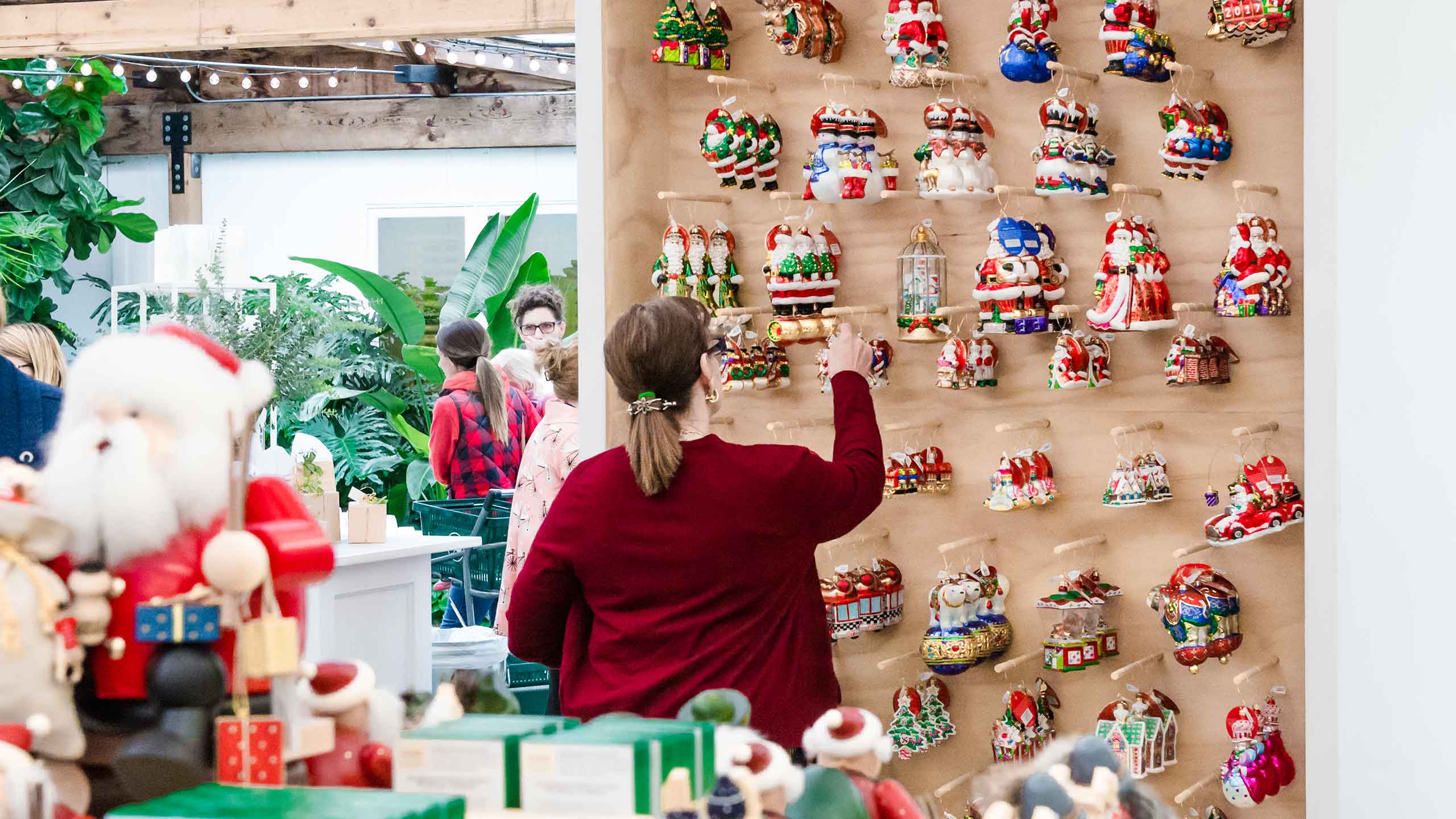 Christopher sought the help of a Polish glassblower who combined his own amazing skill with Christopher's memories, recreating as many of the precious ornaments as he could.
Many years ago, Christopher and his family were startled awake in the middle of the night by a terrible sound. Their Christmas tree had toppled to the ground, smashing over one thousand vintage hand-blown glass ornaments – priceless family heirlooms, collected and treasured over the years. Devastated, Christopher set out to find replacements, but quickly discovered they didn't exist. Nothing he found matched the quality workmanship and meticulous attention to detail that characterized his family's cherished ornaments. So, the only thing left to do was to find a way to make his own. Christopher sought the help of a Polish glassblower who combined his own amazing skill with Christopher's memories, recreating as many of the precious ornaments as he could.
But, the story doesn't end there. After replacing the heirloom ornaments, Christopher and the glassblower began designing their own original pieces to sell. Over thirty years later, the skilled artisans at Christopher Radko – now the fine Polish glass ornament company – continue to meticulously handcraft every ornament using the same Renaissance-era methods and superior artistry that was used to create the family's first heirlooms. From sculpting the original mold for each design, to blowing the glass, to silvering and finally hand-painting each piece, the Radko team's painstaking dedication to perfection shines through in the tiniest details.
And thanks to the Radko family's amazing journey, families around the world now collect these engaging ornaments to commemorate events in their own stories. We asked Molly Pool, who brings in our Christmas collectibles, to share her thoughts on some of the Radko ornaments we have at the store. She said she was excited this year to bring in more themed ornaments, those that commemorate special events in a family's life, like Baby, What a Tree – a beautiful Christmas tree decorated with a teddy bear and block letters spelling out B-A-B-Y. There's also A Merry Housing Market showing Santa and Mrs. Claus in a wreath remembering their first Christmas together as a couple. And there's Heading to the Chapel – a fancy black car covered in festive decorations with the words "Just Married" etched on the side. Molly said other popular choices include the carnival-themed ornaments, such as Bejeweled Balancer and Ornamental Mammoth – the first a polar bear standing on a decorated ball and the second a beautifully costumed elephant. Ornaments featuring nutcrackers, Santas, and gingerbread themes are highly sought after too. You'll also find fun surprises within the collection including a chili dog truck, Santa riding a bucking bull, and another with Santa and Mrs. Claus taking a ride on a blue scooter.
But, Molly believes this year's most amazing piece is the limited edition Snowy Victorian Cage. It's rich in detail, showing a beautifully decorated house – complete with lights, a tree, and presents – protected under a glass cloche which itself rests on a golden base with a garland and a bow. It's breathtaking. Next to this is Checking it Twice – another irresistible piece and this year's Designer's Choice ornament. Every year, each of the designers at Radko create a special new ornament. Their fellow designers then vote for the best of the group. Checking it Twice is this year's selection and shows Santa with his sweet face and round belly, standing with a stack of presents and holding his list of children hoping for a visit on Christmas Eve night. And be sure to look for another limited edition ornament, Little Pony Prize. It's an amazing pearl-white carousel rocking horse with colorful banners across its back and wrapped gifts at its feet.
Honoring the traditions, customs, and people of our past is one of the most important parts of sharing Christmas with our families. For Christopher Radko, these values inspire the quality workmanship and meticulous attention to detail that you see in their amazing ornaments. It's heartwarming that one family's loss of a treasured ornament collection would lead to countless other families beginning Christmas collections of their own, and we hope you find one that carries meaning for you too.