The holiday season is approaching, and floral designer Rhonda Hanson is in her zone. With her talent in silk florals and interior décor, the harvest and holiday seasons keep Rhonda's days full of new design and decorating projects. But really, there isn't a time of year when you won't find Rhonda's feet and hands flying. It's exciting to watch the way she quickly creates a beautiful new table arrangement or decorates a Christmas tree. In the next demonstration of our DIY series, Mantel-Decorating, Rhonda will share the design process she uses to turn the space above the fireplace into a warm invitation to gather for the holidays.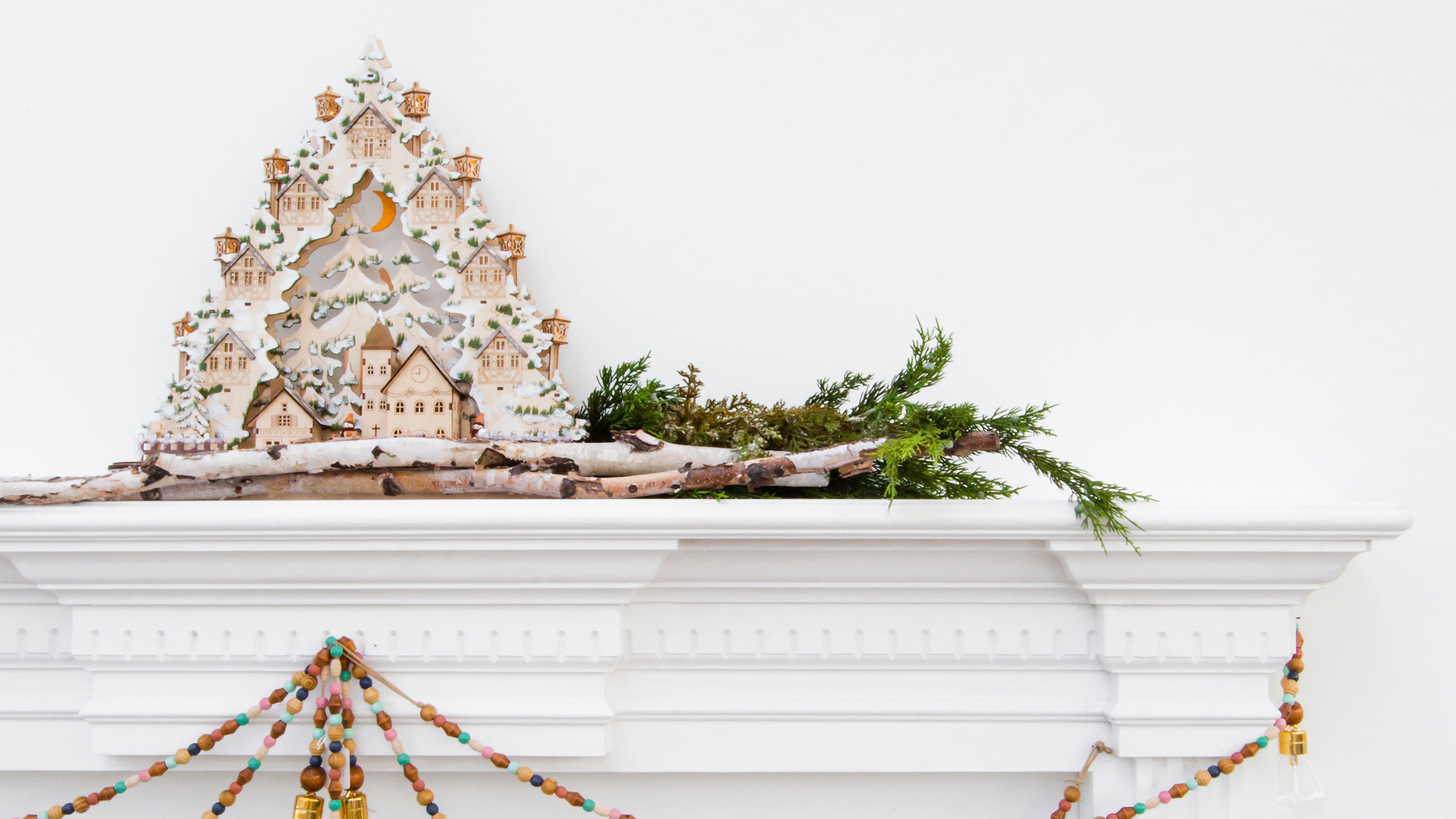 For mantels, Rhonda likes to start simple. Maybe a single twisted branch or a lifelike evergreen garland draped naturally along the length of the mantel. Once a simple foundation is established, Rhonda begins to layer. She likes layering because elements can be repositioned or replaced as the season progresses from harvest to holiday. Next might come hurricane candle holders and pillar candles to add height and warm, flickering light, either in the center of the mantel or off to one side. It's a clean, beautiful look, and you could stop there if you liked. But family gatherings and other festive occasions call for additional trimmings to create a welcoming focal point above the fireplace. For the harvest season, Rhonda might add preserved oak leaves, colorful gourds, dried pods, and small pumpkins – either real or made of glass, tin, or burlap. For a wintery theme, she can replace the fall elements with lifelike stems of iced evergreen and red berries, pinecones, and tiny string lights. Then, for Christmas and New Year's, she can tuck in shiny green and red ornaments, fragrant fresh-cut cedar and fir boughs, and treasured keepsakes like German nutcrackers or caroling figures. On one of Rhonda's mantels, nothing is static – it's an ever-changing display that reflects the dynamic spirit and activity of the season.
And if you'd like to see how Rhonda puts these arrangements together, she'll be sharing her expert tips and design inspiration on Saturday, November 4th, at 10am and 2pm. All the inspiring new décor has her designer mind running, and those hands are already in constant motion – she'll have some really great designs ready to show you.