For many children, the chance to speak with Santa is one of the most exciting parts of the seemingly endless wait leading up to Christmas. It's vitally important to make sure he hears first-hand their most cherished wishes for Christmas morning. After all, parents can't be trusted – they always say no to the pet pony. Serious appeals like these require direct communication with the Big Guy himself. And Santa is always happy to oblige.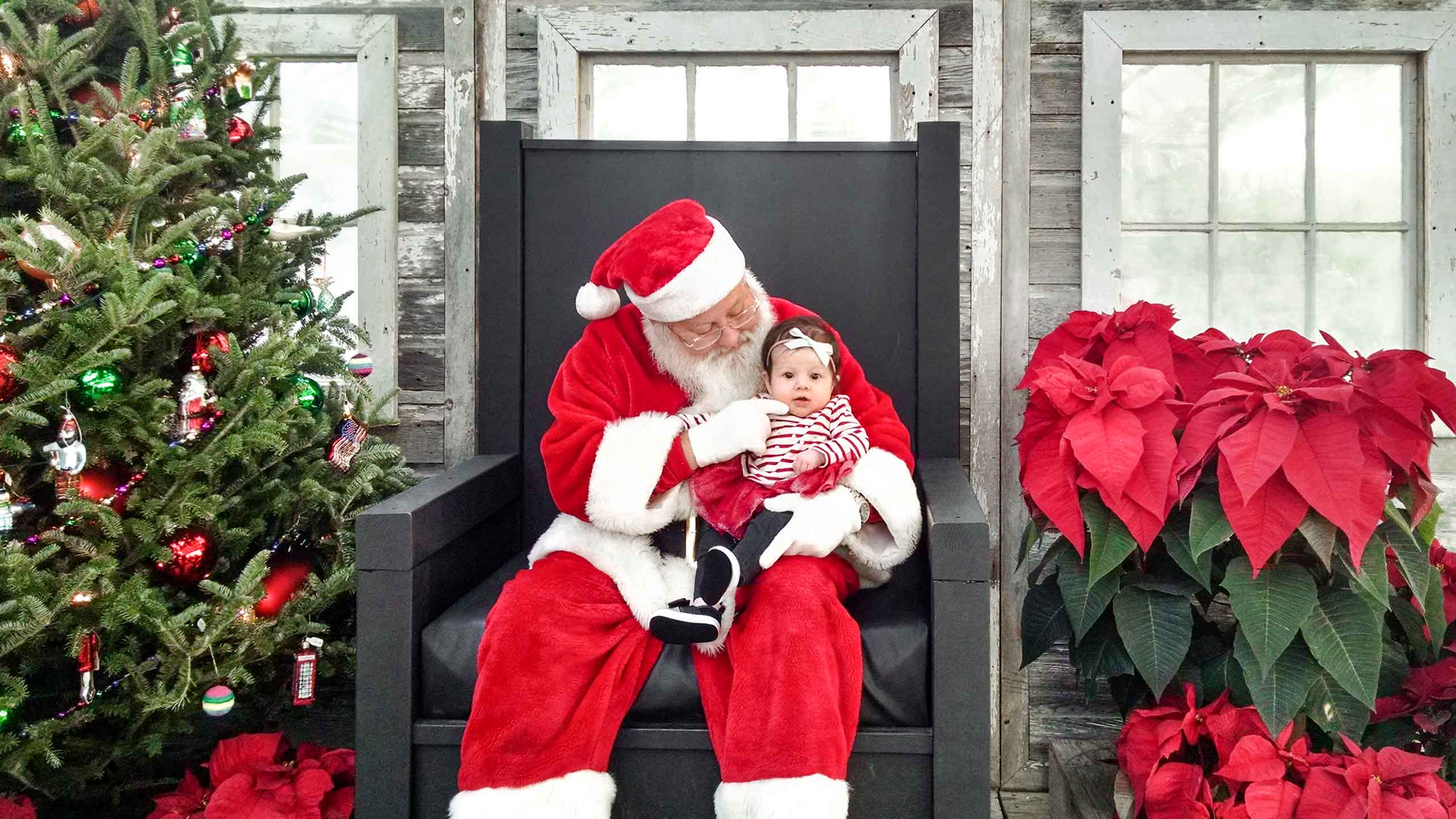 Plans are underway to make Santa's space even more special this year with a vintage fireplace and other new additions to make it even more like home for him.
We're very excited then to welcome Santa Claus himself to the store for our special Members' Visit with Santa on each Saturday and Sunday from December 2nd through the 17th. On those days, Santa will be here from 12pm to 3pm to check on his reindeer, Sparkle and Chloe, and to sit with our visitors, carefully noting all the special gift requests from his youngest fans. When you come, be sure to bring any letters or drawings that have been prepared for Santa, so you can drop them through the mail slot right into his toy bag – he reads and cherishes every one of them. And be sure to bring your camera too. Santa's throne will be surrounded with a beautiful holiday backdrop – the perfect photo opportunity for this year's Christmas card. If you've visited with Santa at our store in the past, you'll notice that Santa's home has changed a bit. Plans are underway to make his space even more special with a vintage fireplace, a decorated fresh cut Christmas tree, poinsettias, and other new additions to make it even more like home for him.
As we mentioned, Santa's visits to our store are part of our Mulhall's Member program. But, don't worry – if you're not a Mulhall's Member yet, becoming one is quick and easy. In addition to special Members' events like this one, you'll enjoy several valuable benefits including rewards on purchases, paperless receipts, and updates on all the latest happenings at our store. Just give us a quick call at 402-496-0700 to become a Member today or sign-up in our store – then join us for Santa's next visit.