Fall is the perfect time to plant trees. The milder weather puts less stress on newly planted trees while they settle into their new home before winter. In our nursery yard, we have an amazing variety of trees to choose from, and selecting one can be a bit overwhelming. But, our team works with these trees every day, and they've planted many of them in their own yards. They know a lot about the different qualities of each tree and what makes them special. So, we asked members of our Hardy Plants and Plant Care teams to answer one question – "What's a great tree to plant in your yard?" The answers they provided were varied and backed with a lot of enthusiasm.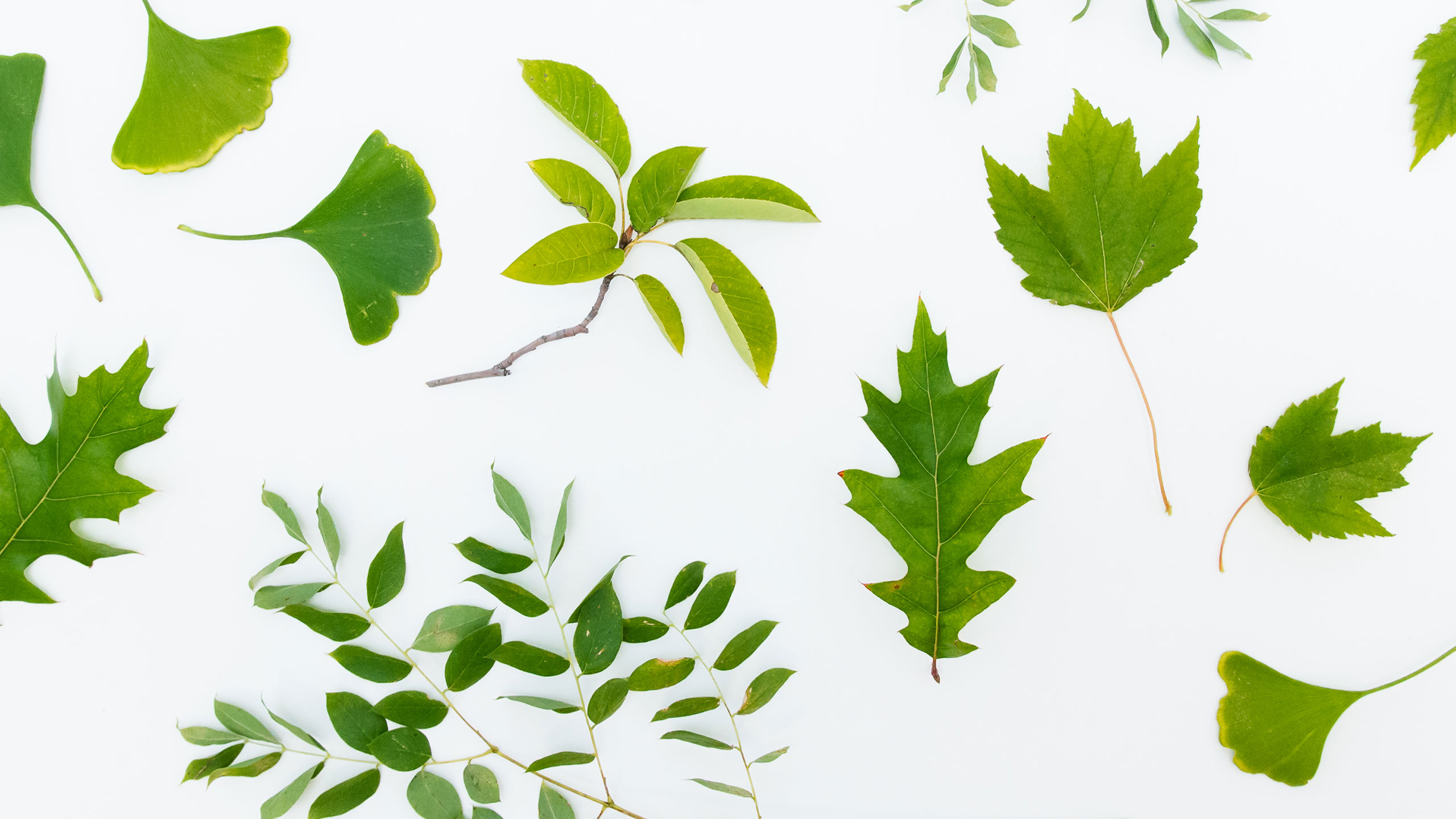 Right away, almost everyone suggested Kentucky coffeetree. It's one that definitely stands out among other trees in the neighborhood. It flowers in the spring and turns golden in the fall. Its textured gray bark and stout, leathery seed pods make it an especially beautiful addition to the winter landscape. (If you don't want the seed pods, however, look for the seedless cultivar 'Espresso.') Everything about this Nebraska native is big, from its mature height of up to seventy-five feet to its large leaves made up of numerous smaller leaflets. It's a sturdy tree and well-adapted to our Midwest climate and soils. If you're looking for other big shade-tree options, Certified Arborist and Plant Care Team Member Ashley Waltemath suggests you consider red oak as well. With a mature height of seventy feet and its scarlet-red fall color, red oak makes another beautiful addition to the landscape.
For a shade tree that's not quite so big, several of our experts suggested sugar maple. Kristen Tweedly from our Hardy Plants team says sugar maple is a wonderful tree with several cultivars (like 'Commemoration,' 'Fall Fiesta,' and 'Green Mountain') to choose from. Sugar maples are famous for their brilliant fall color – often a shade of vivid orange – and most reach around fifty feet tall and wide (although we also have the shorter, columnar 'Apollo' too). Ashley also likes American yellowwood. It's a medium-sized shade tree with bright yellow foliage in the fall. It produces fragrant, wisteria-like blossoms that hang from the trees in the spring. And for those of us who miss the stately elms of long ago, Hardy Plants Team Member Karen Martin suggests one of the newer disease-resistant elm cultivars such as 'Frontier." Of course, another favorite among our group is the ginkgo, and not just because its fan-shaped leaf is our company logo. Its twisting leaves give the ginkgo a dancing appearance when the wind blows, and the canopy turns a glowing yellow in the fall. It's truly a majestic tree with a large, upright form and silvery-gray, textured bark that's beautiful in the winter.
We have a nice selection of smaller, ornamental trees to choose from too. When you ask Tom Anderson in Hardy Plants to name his favorite, he always says seven-son tree. This unique tree is a fast-grower and can look like a large shrub or a short tree, depending on how you trim it. Unlike most blooming trees, seven-son tree flowers in the late summer with fragrant, showy white blooms. They attract large numbers of bees and butterflies looking for nectar late in the season. The flowers are followed by fascinating rose-pink, petal-like leaves that last into the fall. Its exfoliating bark makes it another beautiful tree for the winter landscape. In that same size-range, Kristin likes serviceberry too. With white spring flowers, dark red berries in June, and a blend of beautiful fall color, serviceberry has great three-season appeal. (You could even make jam with the ripe berries, but the birds will probably beat you to them.)
So, if you're looking for a new tree and don't know where to start, just ask one of our experts in Hardy Plants or Plant Care. They'll be glad to introduce you to some great trees – some you may never have considered – and find the one that's perfect for your landscape.