Later this fall, when it really starts to cool down, we might be tempted to think the planting season is over for the year. But that doesn't have to be. Planting fall bulbs gives us another chance to get outside, dig in the dirt, and plan for an amazing, flower-filled spring.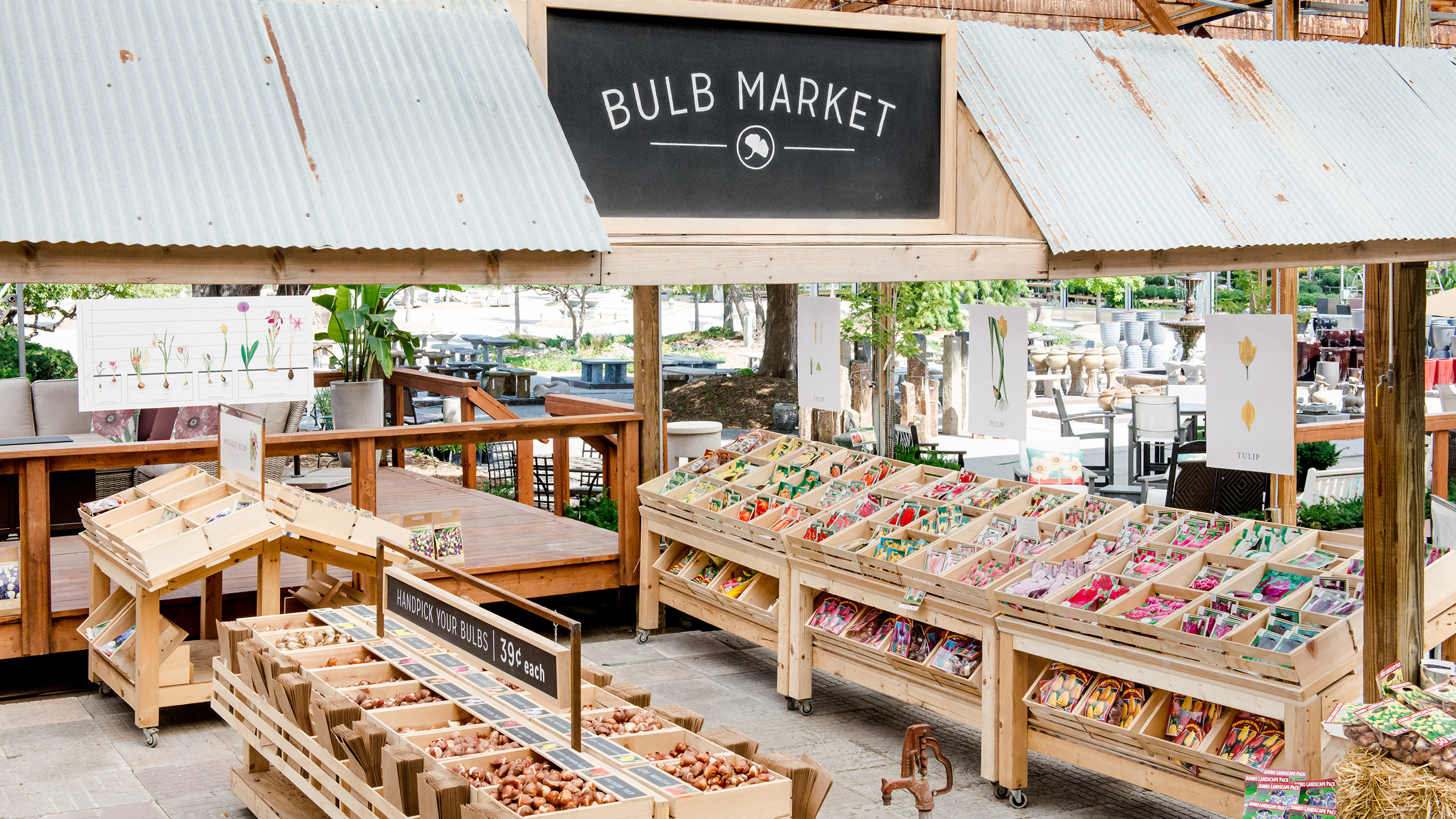 That's why we're excited to share that our Bulb Market is open – with over a hundred varieties of fall-planted bulbs. It's an amazing collection. With so many options, our market setup makes it easy to make side-by-side comparisons of the various colors, heights, textures, and bloom times. And our bulbs come packaged in groups or as singles for limitless mix-and-match potential. From the classic tulips, daffodils, and hyacinths to more exotic types like fritillaria, allium, and scilla, it's thrilling to imagine their fresh green shoots appearing in early spring and bursting into a riot of winter-ending color.
Planting bulbs is fun and easy, especially in the crisp, cool weather of fall, but there are a few considerations before you get started. While you shop, look for our bulb-planting chart and take home one of our fall bulb handouts. Our team is always ready to answer any questions you might have too. And for more in-depth information, join us for the next seminar in our Grower's Guide series, Fall Bulbs, on September 23rd at 10am. Plant Care Team Member Woody Wood will share everything you need to know to plant a successful bulb garden. She'll introduce you to the different types of bulbs, suggest ways to incorporate them into your landscape plans, and explain the importance of proper soil temperature and planting depth.
Fall will be here soon, but if you're like us and not ready to stop gardening, we hope you'll come see our Bulb Market. Like visiting an apple orchard or carving pumpkins, planting bulbs is a fall tradition the whole family can enjoy.