Join us and local community-gardening advocates at The Big Garden for hors d'oeuvres, wine, and an evening of live music in the greenhouse. We'll soon be celebrating our annual Holiday Gala on Thursday, November 16th, from 6pm to 9pm, and tickets for this year's event will go on sale starting November 1st. All proceeds will support The Big Garden and their efforts to relieve hunger in our community. Did you know that, according to The Big Garden, one out of every five kids in the United States is at risk of experiencing hunger? And for some groups, the number is even higher. The Big Garden is doing amazing things to change that, and that's why we're proud to partner with this outstanding organization at this year's Holiday Gala.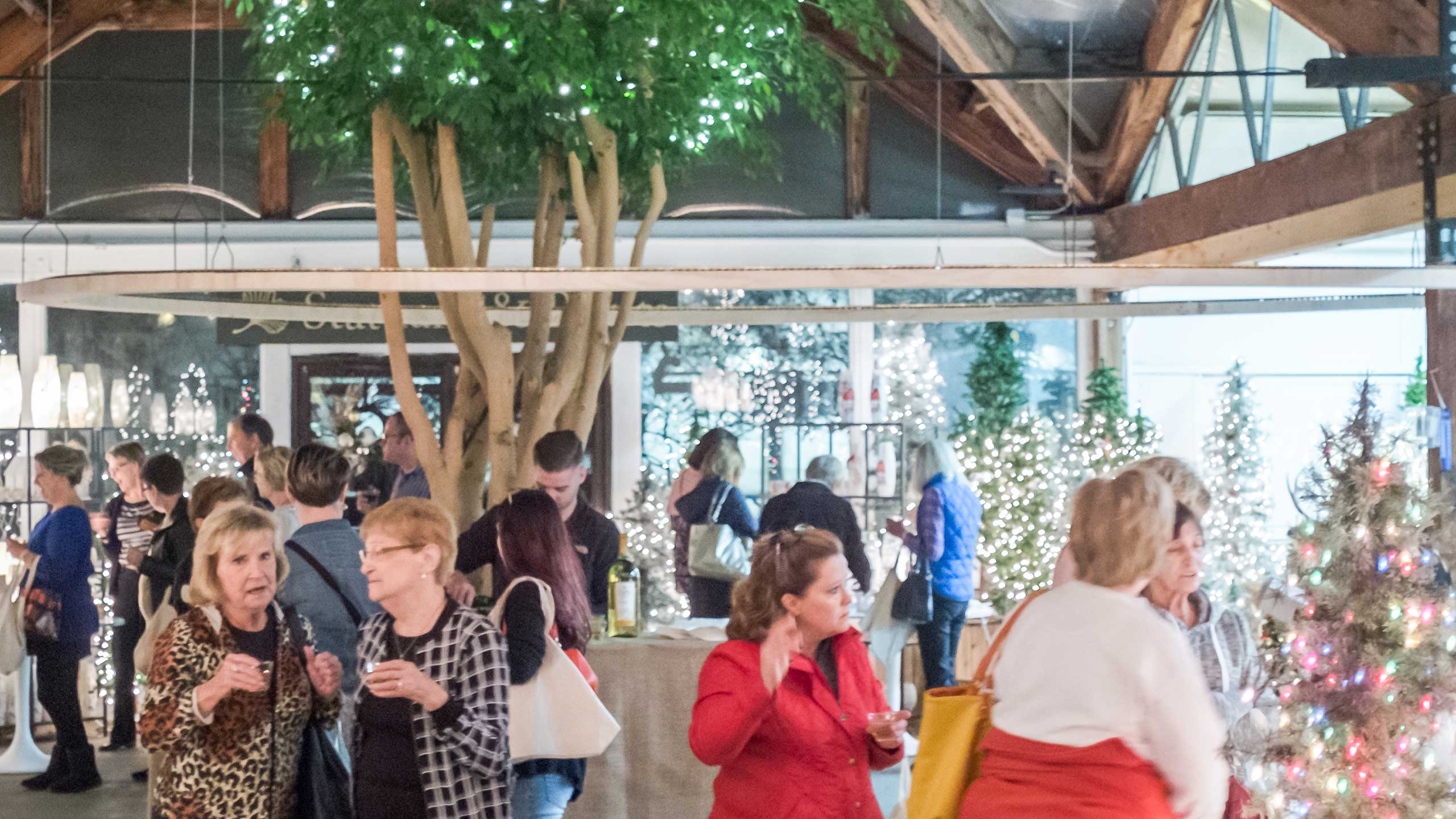 It's an inspiration to see how much The Big Garden does for the community – helping people gain the tools they need to become more food secure.
How does The Big Garden even begin to address such an enormous and complex challenge? We're in awe of the scope of their outreach in our area. What started in 2005 with a goal of building twelve new community gardens in three years has expanded into a network of over one hundred and fifty gardens on the grounds of schools, faith communities, and other organizations across Nebraska, Kansas, and southwest Iowa. In cooperation with City Sprouts and other community leaders, The Big Garden also offers hands-on classes in gardening, food preservation, cooking, nutrition, meal planning, and food budgeting to people of all ages, from children to seniors. They sponsor internships for young people interested in careers in horticulture, food security, and education. The Big Garden also helps connect food consumers like each of us with local farmers and others who are deeply connected to the food we eat every day and that have so much knowledge and experience to share. It's an inspiration to see how much The Big Garden does to help people gain the tools they need to become more food secure and find out how rewarding and fun gardening can be at the same time. At our Holiday Gala, you'll get to meet some of the great people behind this important organization.
For our Gala, the entire store will be filled with the inspirations and traditions that make this event one of the most beautiful and exciting events of our year. We hope you'll enjoy a glass of wine and some hors d'oeuvres as you and your friends wander through the decorated trees, breathe in the fragrance from fresh-cut evergreens, and find new favorites from among our Christmas collectibles and ornaments. It's a beautiful collection we're so proud to share with you, and our team will be there to show you around and talk about our favorite pieces too. To help us celebrate, we've invited local band Peregrine to share their inspired songwriting and soulful harmonies – a perfect acoustical backdrop as we enjoy the evening in the greenhouse, all lit up with strings of holiday lights and decorated for Christmas. Archetype Coffee will be here too serving specialty drinks, and local calligrapher and lettering artist Cheryl Dyer will be at our gift wrap station, creating personalized gift tags like she did so beautifully at our recent Members' Christmas Opening.
We invite you to join us for an evening surrounded by beautiful sights, inspiring music, cherished memories, and – most importantly – the good relationships that make up the rich tradition of Christmas.